Family Dentist
& Preventive Care
Looking for a family dentist in Livermore?
As a family dentist, Dr. Eccles sees dental patients in Livermore of all ages. Dr. Eccles likes a child's first dental visit before age 2. Most children are able to tolerate treatment without nitrous oxide and they also become more confident in facing and handling a new situation without needing drugs to temper their normal fear and anxiety. Rest assure we do not introduce toxic mercury amalgam fillings, nor shiny metal crowns to children.
You don't need to go elsewhere looking for family dentist for most of your dental needs. Dr. Eccles, a mercury-free family dentist in Livermore provides a complete and very thorough dental exam. At the subsequent appointment all the findings will be presented for only what's necessary dentistry. The treatment will be prioritized and costs will be presented. You then are the one that decides how fast you can accomplish the treatment. You know when you have the time, money, and if you can entrust us to serve you.
Our dental practice in Livermore provide fillings, crowns, fixed and removable bridges, dentures, root canal therapy, biocompatible non-surgical gum therapy, and cosmetic dentistry. Our dentist will plan for and work with oral surgeons for your implant needs. The implant crown will be restored in our office. We also refer to some great orthodontists. This is what constitutes "Family Dentistry". We want you to feel comfortable and welcome with us.
With "only what's necessary dentist", the use of full coverage crowns is last resort dentistry. As a health-centered holistic dentist, Dr. Eccles' goal is to conserve as much natural tooth structure as possible. For most dentists, it's rather easy to grind down a healthy tooth and place a crown—especially when the tooth isn't too badly broken down. Many dentists will recommend a crown simply because "insurance will pay for it". That's the criteria—not "is it really the best for the health of the tooth?" Unfortunately the more drilling/grinding the dentist does on a tooth—the more likely that cumulative trauma will result in the death of that tooth—which means root canal therapy or extraction.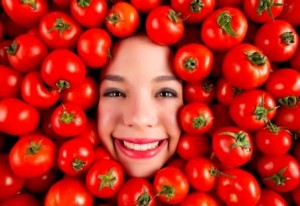 Conservative dentistry instead, restores and reconstructs the decayed or fractured tooth, relying on bonding/fusing to the remaining tooth structure and strengthening it. This involves reinforcing tooth cracks that are the result of normal stress release.
Major through and through cracks do need a form of strengthening with preferably conservative or full coverage crowns.
Techniques are employed to reduce internal stresses while layering the bonded composite resin to produce decades-lasting restorations in most cases. More time and skill are needed by a dentist, such as Dr. Eccles in Livermore, to accomplish this type of restoration. The additional cost is well worth it as:
A much more costly crown is avoided
The tooth is not aggressively ground down
The tooth is strengthened and restored for more years of healthy service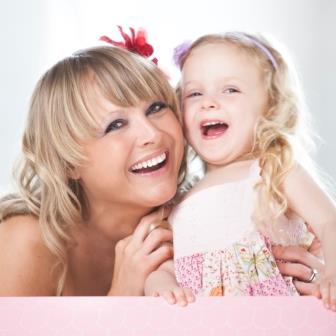 Expert Livermore Family Dentist.
My name is Tim and Dr. Eccles has been our family dentist in Livermore for about three years. I am very pleased with the quality of care I receive from Dr. Eccles and his staff. As someone who is very concerned with dissimilar metals and toxicity, it is nice to know that Dr. Eccles has years of knowledge and expertise in this holistic dentistry area. I highly recommend Dr. Eccles to anyone who is looking for a family dentist, especially in Livermore area, that has a true understanding of the importance of treating the whole person, and not just the mouth.
Complete Coordinating and Directing of Related Health Issues
Includes many medical conditions affected by traditional "toxic" dentistry
Two Levels of Treatment Available
BEST OPTION FULL CARE DENTISTRY – Our dental care in Livermore is designed to assure you spend the least possible amount of time in the dentist chair. This is the way we achieve maximum prognosis with lowest discomfort, lowest inconvenience, least time needed, lowest unanticipated treatment and lowest cost. This is baseline dentistry, as I would do exactly for a member of my own family.
"PERFECT MOUTH DENTISTRY" – Maximum cosmetics and comfort. How it would look and how it would feel if your mouth was perfect TO YOU. As a cosmetic dentist in Livermore, Dr. Eccles will also review your cosmetic dentistry options and goals. .
Remove Amalgam Fillings by my Family Dentist in Livermore.
For many years I suffered with digestive disorders, a lack of energy and generally feeling unwell. I discovered I had a high level of mercury in my system. I was fortunate to learn of Dr. Eccles, a family holistic dentist who does not use dental amalgams which contain mercury. Looking back over the years, I remember having a metallic feeling in my mouth after getting an amalgam filling.
I made an appointment with Dr. Eccles to discuss my situation. he was extremely generous with his time and explained thoroughly the process of safely removing my amalgam fillings and using non-metal dental filling materials.
I had my amalgam fillings removed and now feel well and have regained my energy. I highly recommend Dr. Eccles for his excelllent work, positive disposition, and correct healthy approach to dental work.
Call Dr. Eccles Office for Appointment
Call Dr. Eccles office and ask for appointment to discuss your family dental health.
Dr. Eccles a Livermore cosmetic dentist and family dentist for patients from many different places in the Bay Area, including Tri-Valley (Livermore, Dublin, Pleasanton), Tracy and other locations.
His health oriented dentistry practice promotes mercury-free and non-toxic dental treatment for you and your family.