We welcome patients from Livermore, Pleasanton, Dublin, the East Bay Area, and throughout Northern California and some adjacent states for preventive and restorative dental treatments.
Currently Accepting New Patients
Thank you for making the choice to learn more about becoming a new patient. We understand how important a holistic, biological, and conservative approach is to our patients. Dr. Eccles and our team strive to provide toxic-free alternative dental care for you and your family. We are excited for the opportunity to care for you. Please, review the information below as it will guide you in scheduling your first visit.
Warmly,
Dr. Eccles and Team
Appointment Reasons
Our goal is for you to get the most out of your visit. To better focus care, we have two different appointment types: comprehensive and specific focus.
Comprehensive Care means you have chosen Dr. Eccles to be your (and your family's) primary care dentist and establish routine dental care. This means Dr. Eccles will oversee, complete, and/or facilitate all recommended treatment as well as routine dental cleaning appointments with our hygienist.
Specific Care means you would like to focus on a particular treatment concern or seeking a second opinion. This could be removal of mercury fillings, retreatment of root canal tooth, or experiencing pain or sensitivity.
What to Expect
Knowing what to expect for your appointment can make your visit more relaxed. This visit is an opportunity to find out if there is a mutual fit between you (and your family), and our office. Our goal is a lasting relationship where you can trust us to provide quality care and that there is a mutual respect for time and effort.
Your first visit
Review medical and dental history.
Review radiographs (x-rays) taken prior to your first visit, if applicable.
Obtain diagnostic images (radiographs and photos) and measurements (vitality & current check).
A complete examination; teeth, gums (measure gum pockets), cancer screen, and jaw evaluation.
Second visit
Dr. Eccles always reviews radiographs, exam findings, and medical/dental history after hours to avoid interruptions when creating a preliminary treatment course.
We invite you back for a second visit to review findings and to establish a sense of urgency. At this appointment, you will get an opportunity to ask questions, discuss health and smile goals, and establish an agreed upon course of care.
A dental cleaning or debridement (if needed) will be scheduled for your second appointment as well. You will learn how to properly care for your teeth and gums.
For patients who commute from further away, we offer the consult over Zoom.
Specialist referral may be needed in some cases.
Your first visit
Review medical and dental history.
Review radiographs (x-rays) taken prior to your first visit, if applicable.
Obtain diagnostic images (radiographs) and measurements (vitality & current check)
A limited examination focusing on the area of concern.
Pain or sensitivity relief, if applicable.
Potential same-day treatment
Coordinated care with dental specialty, if applicable. (Referral)
Next visit (if applicable)
Start or continue treatment from the first visit.
Check healing or bite to ensure area or biting surfaces are comfortable (as needed)
What's Needed
To make your appointment more meaningful and intentional, we ask that you complete and bring the necessary documents or identification needed for your visit.
Read through Office Policies & Procedures. This will also include our HIPAA Privacy Policies and Dental Materials Safety Factsheet.
Complete the New Patient Packet by downloading the fillable pdf, entering your information (ensuring to answer all questions), save the pdf with changes, and email them back to our office.
As a courtesy, we will contact your last office to obtain your dental records by completing the Records Release Form.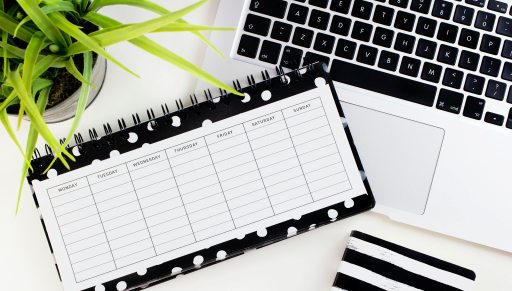 New Patient Forms (if printed)
Outside Radiographs (if not sent prior)
Typed up questions may have (We know our patients do their research!)
Identification Card (valid form of ID)
Insurance Card (if applicable)
Credit Card (store on file)
Appointment Confirmation & Rescheduling
To make it convenient, we like to confirm our appointments through a third-party software called Sesame Communications. Sesame gives the ability to confirm appointments via automated call, email, and text message. You can even set your contact preference. As a new patient, please expect a live call from our office to confirm your appointment. Sesame will pick up the confirmations for all future appointments.
If you need to reschedule your first visit, please do so within 72 business hours (weekends do not count). Dr. Eccles's time is highly demanded, so advance notice gives us the ability to see another patient looking to be seen sooner. For that reason, we do have a strict Appointment Change Policy (see Office Policies and Procedures). We appreciate your understanding.
Insurance & Payment Options
For your convenience, we accept insurance and have multiple payment options. More information can be found in our Office Policies and Procedures.
Accept ALL PPO Insurance Plans (i.e. Metlife, Guardian, Aetna, Cigna, Humana, United Concordia, etc.)
In-Network with Delta Dental as a Premier provider
Cash, Check, Debit or Credit Card
Care Credit (fixed and deferred / no-interest options)
Health Savings, Flex Spending
In-Office Payment Arrangements
Incase of financial hardship, please do not hesitate to share your situation with us, we will try our best to accommodate.
Ready to Schedule Now?
Get started by completing the box below.