Learn more about holistic and biological dentistry from Dr. Eccles blog articles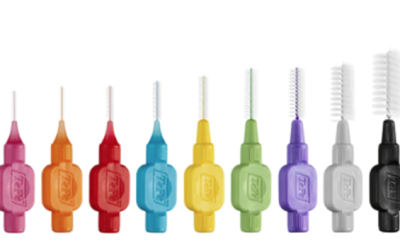 Interdental brushes are the supreme way to clean between your teeth. They help to push out food, remove plaque, and stimulate the gum tissue.
read more
Holistic & Biological Oriented Dental Care
What our patients say about Dr. Eccles and our dental practice in Livermore
Nisha Manalath
2023-01-10
Dr. Eccles and his staff are cheerful, knowledgeable, meticulous, and principled. I trust my dental health to no other. I drive all the way from Berkeley because I know I can trust them.
Dr. Eccles is a wonderful and very knowledgeable dentist. He doesn't waste any time to help you find relief and get to the root of your issues. His staff is also very friendly, accommodating, and easy to work with. I travel 1.5 hours to see him and it has been well worth the drive each time. Highly recommend to anyone in the Bay or surrounding areas.
Michelle Bella
2022-11-11
The doctor, office manager, assistant, and hygienist are all a 5!
Melinda Pilapil de Ocampo
2022-10-13
I am grateful I found Doctor Eccles. He is a very honest dentist and he will only recommend services that are required. I love that he uses the holistic approach. Audrey is the best as well. She is very positive and explains everything to you. Your co pay and out of pocket cost if any. I enjoy coming here. Great customer service. The staff are all nice and always greet you with a smile. The Hygienist is also so thorough in cleaning my teeth. I love this place. Positive experience everytime I go here! They care.
Mary Ann Fernandez
2022-10-04
Dr. Eccles and his staff are amazing. I highly recommend Dr. Eccles to anyone seeking excellent and noninvasive natural holistic dental treatments.
Elizabeth Bolliger
2022-09-12
This was hands down the best experience I have had with a dentist. I took in my 2 year old daughter and had my other two children in tow. Dr Eccles immediately came out to greet the children and talk to them about the jellyfish in the waiting area. He was kind, gentle, non-judmental, and came up with a reasonable plan given the age of my youngest child. I felt safe, well taken care, and not at all stressed during the entire visit. I am beyond thrilled to find a local dentist who aligns with the type of care I want for my family.
Carol Espinoza
2022-08-29